A body heat-activated staple for continuous compression.
System Overview
The BioPro Memory Staple is a nitinol memory-alloy staple designed to provide fast and stable fixation in a variety of procedures. The staple provides dynamic compression designed to facilitate bone healing.1
Dynamic Compression
Generates dynamic compressive forces that increase over time which allows the staple to adapt to changes in joint, fracture, or osteotomy site due to resorption, movement, or bone remodeling.1 Our unique S-bridge design ensures even compression across the fusion site.
Reduce Time and Cost
Easy to use instrumentation for fast and direct visual insertion may reduce procedure time. Convenient reusable kits reduce procedure costs compared to expensive disposable instrumentation.
Versatile Design and Implantation
17 standard sizes with varying bridge widths, leg lengths, and wire sizes, allowing fixation in most hand or foot procedures. Body-heat activated design offers delayed compression, ensuring proper seating and positioning of the staple prior to compression.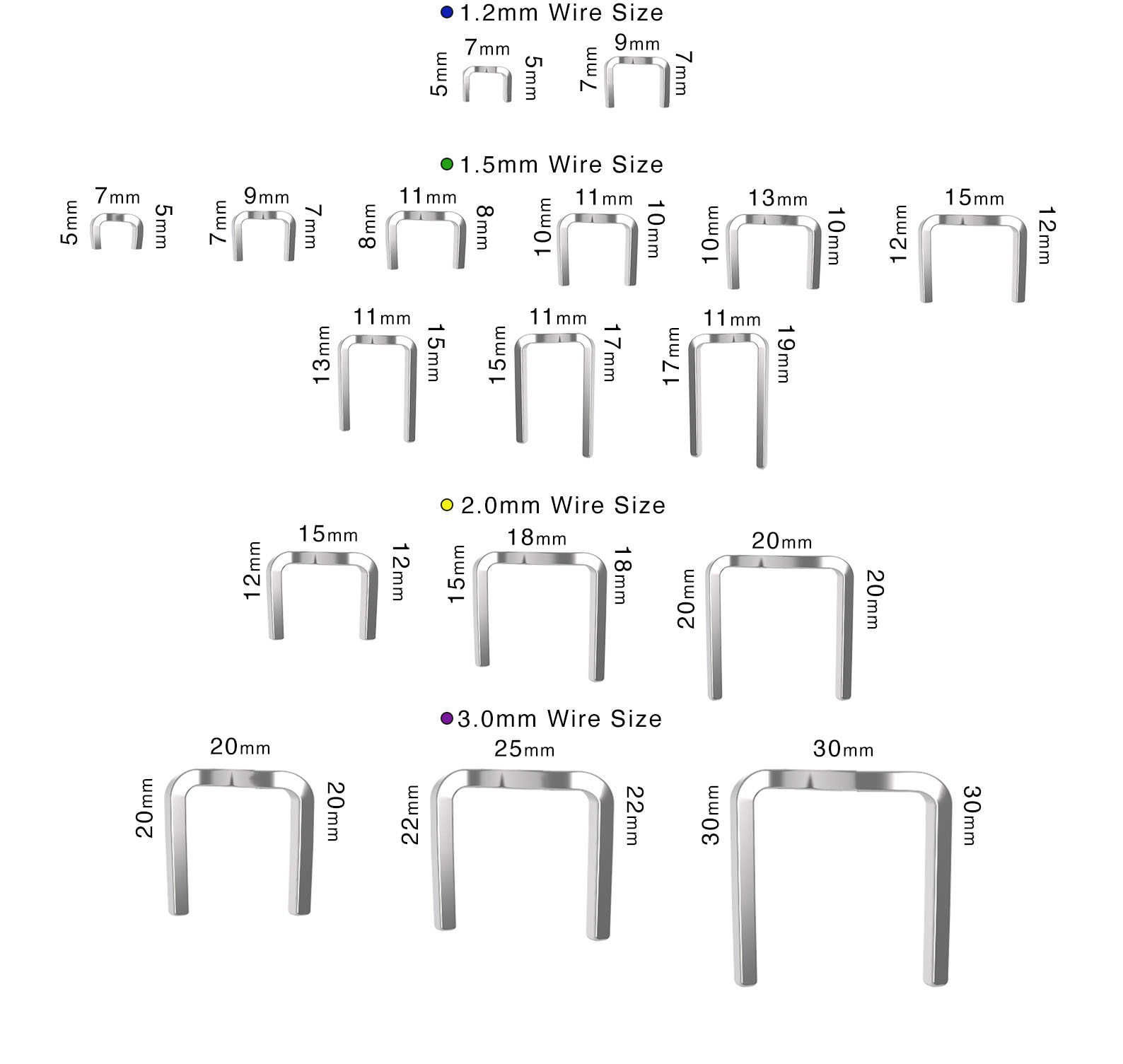 Ready to learn more?
Complete the form or contact us
Phone: +1-810-982-7777
Email: info@bioproimplants.com
| Title | Type | Document Link | doc_type_hfilter |
| --- | --- | --- | --- |
T.J. Chang and B.D. Overley, "An In Vitro Comparative Study of Screw and Nitinol Staple Compression: A Model Showing Active 'Dynamic' Compression," Presented at the American College of Foot & Ankle Surgeons 65th Annual Scientific Conference, Orlando, FL, March 2007.